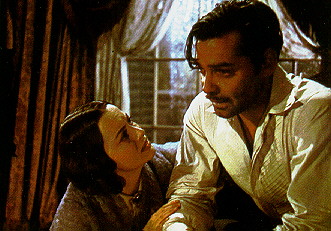 Rhett Butler (Clark Gable) and Melanie Hamilton Wilkes (Olivia de Havilland)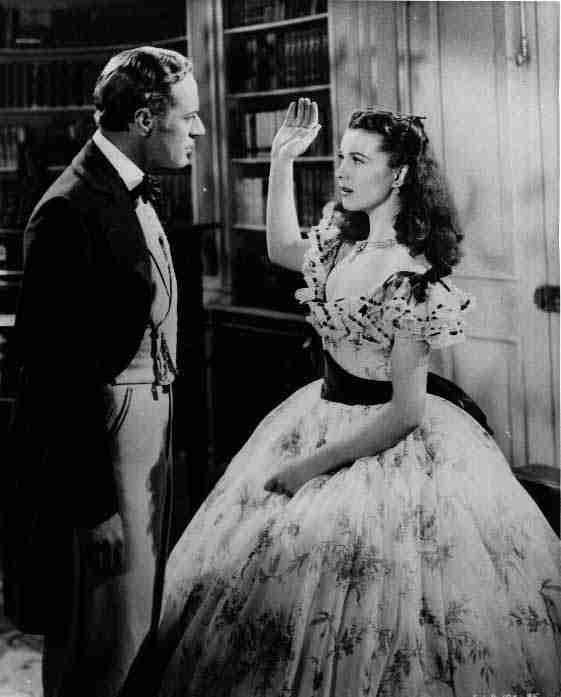 Ashley Wilkes (Leslie Howard) and Scarlett O'Hara (Vivien Leigh)
Here are a few letters that were written by: Maragret Mitchell...

June 1936/she was writing back to a reader of GWTW.

I began writing it in 1926 and except for three chapters after the book was bought [in 1935]... I was crippled for four years with arthritis with no expectation of ever walking again... There were months between the writing of one chapter and another-- years passed between the writing of some of them.

Margaret Mitchell wrote to David O. Selznick on August 31, 1942:
I have seen the picture five-and-a-half times now and have examined it from many angles- musical score, costumes, bit players, et cetera, and I like it better each time... I forget in watching that I was the author and am able to view the film with fresh eyes.

David O. Selznick wrote to Lelie Howard/

To: Mr. Leslie Howard
May 27, 1939

Dear Leslie,
I send you herewith a copy of that book you ought to get around to sometime, called Gone With the Wind. I think the book has a great future and might make a very good picture...
I'll check up on you!

Cordially,
DOS

The following were wired to Margaret Mitchell on the day that these three actors signed their contracts:

Vivien Leigh: "Dear Miss Marsh: If I can but feel that you are with me on this, the most important and trying task of my life, I pledge with all my heart I shall try to make Scarlett O'Hara live as you described her in your brilliant book. Warmest regards."


Olivia de Havilland: "Dear Miss Marsh: The news that I am to play Melanie means a long cherished dream realized. Now I hope for one thing more important, that is to play the role to your satisfaction."

Leslie Howard: "Dear Miss Marsh: I am not at all envious of Rhett because thanks to you, it was Melanie, Ma'am, that I wanted. Bu seriously, I feel it a great honor to have been selected to enact one of the roles of your book, the title of which escapes me at the moment."